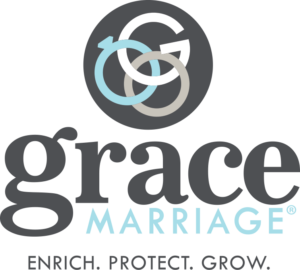 GRACE MARRIAGE AT HILLSBORO
Through relationships, everyone has avenues to not only draw closer to God, but also to be salt and light to each other and the world. Hillsboro is excited to integrate the Grace Marriage ministry into the larger Hillsboro @ Home ministry as a new resource for uplifting marriages at Hillsboro and in the community. The Shepherds at Hillsboro invite you to include Grace Marriage in your yearly plans for you and your spouse now and for years to come.
4 HOURS EVERY 90 DAYS
Couples invest time, resources and creativity into their own marriage. Groups of 10-12 couples meet for 4 hours every 90 days to be engaged by Biblical concepts and look big picture. Then the couples create action steps and implement strategies to protect and promote life in their marriage the following quarter. Groups stay together quarter-after-quarter, year-after-year.
GROUP DYNAMICS
Quarterly sessions are a time for couples to connect individually. The group dynamics allow for community and collective insight from marriage couples at every stage of life. Though there is no forced sharing, transparency tends to form after couples have experienced depth of relationship.
PARTICIPANT-PAID & LAY-LED
Participation cost includes lunch, snacks, and all materials needed for the year, including the engaging Grace Marriage curriculum. A trained Hillsboro facilitator couple guides the day.
MARRIAGE IS WORTHY OF GREAT INVESTMENT
Marriage is analogized to the relationship between Christ and the Church and should be life-giving and full of grace. At Hillsboro, we want your marriages to be strong and vibrant. Because it's those marriages that will draw your children to solid marriages. It's those marriages that will draw people to Jesus. And we want Jesus to overflow into the world now and for generations to come through your marriage.
BENEFITS OF MARRIAGE COACHING
Simplify your life! Have space to be strategic and intentional.
Grow. In knowledge, expertise and implementation.
Connect. With your spouse and other couples.
Have fun. Take a break, think, pray and plan.
Settle your mind. Withdraw from stress and demands. Find peace, rest and clarity.
Reduce anxiety. Manage your life, think and plan.
Experience rewards. Invest in and enjoy your marriage.
Motivation. Be encouraged in grace and get motivated to protect and grow.
Hope. Thinking and planning brings hope and change.
Make a difference. Change your marriage. Motivate others. Start a cultural movement.
Only 4 hours every 90 days!
Have more questions about Grace Marriage, coaching dates, cost, or child care resources? Please contact John Conger.