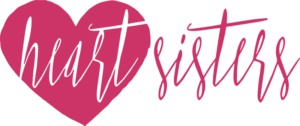 We hope to be bringing back our Heart Sisters program very soon! 
"Likewise, teach the older women to be reverent in the way they live, not to be slanderers or addicted to much wine, but to teach what is good. Then they can urge the younger women to love their husbands and children, to be self-controlled and pure, to be busy at home, to be kind, and to be subject to their husbands, so that no one will malign the word of God." Titus 2:3-5 NIV
God gave us the Church in order to build our faith and share in the joys and the burdens of life. Hillsboro is full of younger women who are seeking mentors to walk alongside them and older women who desire to share their wisdom and faith in encouraging others. Heart Sisters seeks to bring these women together so that they can form deep relationships in the Church that span generations and which are mutually encouraging and challenging.
Heart Sisters is an intergenerational women's ministry that meets monthly in small groups. Heart Sisters seeks to encourage women and challenge them to grow in their faith; to facilitate the development of close intergenerational relationships between women in the church; to teach women to care for their church family through hospitality, discipleship, and teaching; and to help women to practice sharing their faith while learning how to pass it on to others.
Each woman at Hillsboro has her own experiences and insight to offer to the Heart Sisters groups, so please join us! Additionally, if you are a part of the Young at Heart and want to participate but are concerned that you might be unable to help host, please sign up anyway. Heart Sisters values the wisdom and experience you will bring to the groups.
Drawing on Titus 2:3-5, the ministry provides the following model:
All groups are composed of Heart Moms and Heart Sisters (8-10 members in each group)
Heart Moms host the Heart Sisters once a month
Each meeting consists of a meal or dessert or snacks – in a home or at a restaurant – plus a Bible study, prayer, and fellowship
Bible lessons focus on how to be a woman of God and practical Christian living
Each Heart Mom will receive guidelines and tips for books, themes, devotional thoughts, and more to encourage them as they lead their groups
Each woman who participates commits to being present at meetings and actively engaged with her group
HEART MOMS' GUIDELINES & TIPS
Heart Sisters has been an incredible asset to the women of Hillsboro, and we are looking forward to returning to this ministry to engage with our Hillsboro family. This year, the Heart Sisters Committee has collected suggestions and tips to help Heart Moms customize their group time to meet the needs of the Heart Moms and Heart Sisters. Whether you want to be a Heart Mom again, or are considering being a Heart Mom for the first time, please read below and contact Julie Hall if you have any questions.
Serving Together. Each group is encouraged to develop a comfortable family atmosphere where Heart Moms and Heart Sisters work together to serve dinner, clean up the table, be a part of the devotionals, etc. Allow everyone to be involved as they choose and use it as a teachable moment when appropriate.
Curriculum. This year, Heart Moms are encouraged to find a curriculum they think will be of most interest to them and their Heart Sisters group. It is often helpful to use a book to guide your thoughts, but also please feel free to use other options such as devotional books or online resources for the devotional time. Here are some books that the committee recommends for this year: The Resolution of Women by Priscilla Shirer, Fervent by Priscilla Shirer, Enemies of the Heart by Andy Stanley, Batten Down the Hatches by Pat Scott. Each group is encouraged to customize your time together and design discussions around your group's needs and interests. The ultimate goal is to provoke thoughtful discussions so that everyone may be involved.
Co-Teaching. Please share preparations for the short devotionals among all the Heart Moms in your group. This allows each Heart Mom, and therefore each Heart Sister, an opportunity to engage deeper with God's Word and to model how a Christian woman lives her daily life outside the church building.
Scheduling. Heart Sisters begins in September and ends in May. During those months we encourage you to meet according to the needs and wants of your group. Although monthly meetings are recommended, you may choose to not meet in December or May when schedules are full. You may choose to meet on a weeknight or a weekend. You may also choose to meet individually with a Heart Sister or two during a month when you are not meeting as a group, which may or may not involve a meal. If you choose to meet individually, please be mindful of all the Heart Sisters in your group. Choose whatever schedule is best and least stressful for those in your Heart Sisters group.
Sacred Space. We ask that you consider your time together a sacred space and honor it appropriately by not posting pictures or updates to social media.
The Heart Sisters Ministry is committed to building strong intergenerational relationships and deepening each member's faith, and it is especially designed to give encouragement, guidance, and support to women who participate in it. Thank you for being willing to share your life and time with our Heart Sisters! We are looking forward to a new season of engaging in community, in family, and in God's Word.
Q: Who can be a Heart Mom?
A: Heart Moms are older, mature women of faith who either already are mentoring younger women, or who have expressed a desire to mentor younger women.
Q: How are Heart Mom groups determined?
A: The groups will be formed by the committee. If you request to be with a friend, we will make every effort to honor your wishes.
Q: When can groups meet?
A: Each group will choose a night or weekend most convenient for them. If possible, plan to host your group within the first 2 weeks of the month. This gives the group flexibility to reschedule within the same month if needed.
Heart Moms are older, mature women of faith who either already are mentoring younger women, or who have expressed a desire to mentor younger women.
She has seen the faithfulness of God – doesn't mean she has not faced doubt, challenges, or valleys
She takes seriously the command of Titus 2 and desires to love and nurture women younger in age or spiritual walk
She has not done everything perfectly but has learned from her mistakes
She's looked to Biblical knowledge and wisdom as a foundation for her home
She is younger in age and faith, eager to learn from a Heart Mom
She may be single, married, a mother, divorced
She is committed to growing in her faith and laying a Biblical foundation for her life
She wants to learn how to pass on her faith to her family
She seeks guidance in the daily, lived experience of being a woman of God
She is eager to share her insight into the Scriptures and her enthusiasm with an older generation