Women of Hope Weekend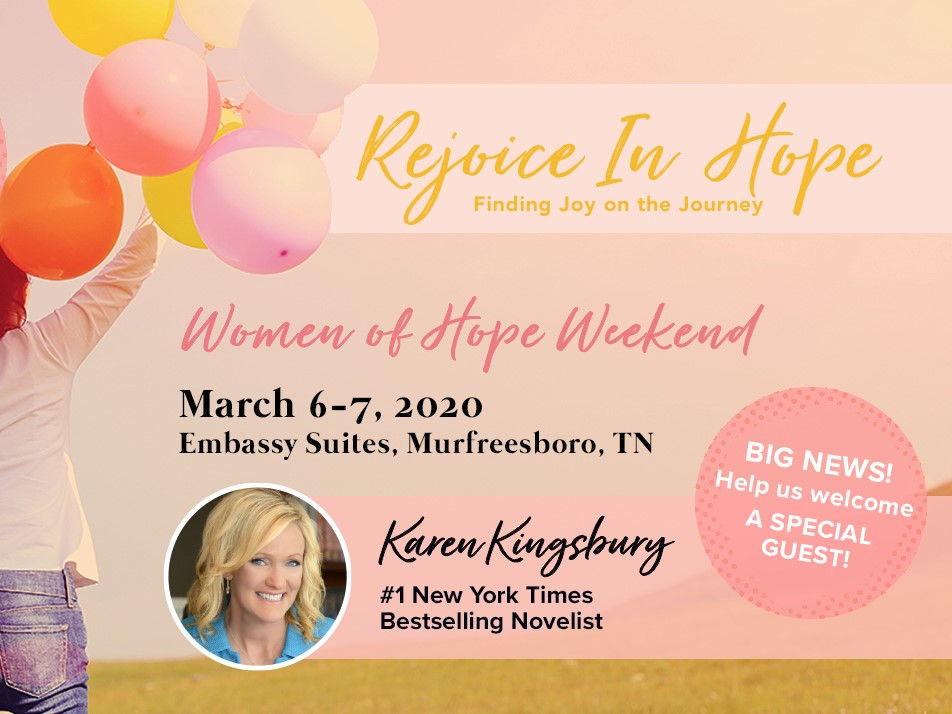 Join sisters in Christ who are seeking to invest in their walk with Christ and to dedicate time for renewal and reflection in Him. Special guests include Karen Kingsbury; Bethany Haley Williams, PhD; Ginger Gilbert Ravella; and Tiffany Malone. To learn more, visit www.hhi.org/womenofhope.
Registration required. Please see Julie Hall for more details.