Jesus calls us to live in service to others. Hillsboro partners with several local ministries throughout the year to help meet the needs of the communities of Nashville. If you are interested in participating in any of these ministries, contact us.

The Churches of Christ Disaster Relief Effort responds to any major disaster in the United States and U.S. Territories by sending truckloads of supplies to be distributed to all disaster victims in a particular area through a local Church of Christ. Hillsboro frequently partners with Churches of Christ Disaster Relief Effort in a variety of ways, including sending volunteers to help pack boxes and load trucks at the warehouse when there is an immediate need to respond to a disaster.
FriendSpeak helps individuals learn conversational English using an easy-to-read version of the Bible. Student readers develop reading, listening, and speaking skills with the aid of Hillsboro volunteers in a laid-back, friendly atmosphere.

The Nashville Inner City Ministry reaches out to thousands of children and families each year as they feed, mentor, tutor, and serve Nashville communities. Hillsboro regularly partners with NCIM to meet a variety of needs, including regular Food Drives to help provide items for the year-round pantry service and for yearly Thanksgiving meals for ministry participants.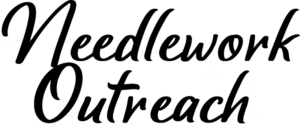 The Needlework Outreach Ministry at Hillsboro works each week to provide hats and blankets for people in Nashville's communities and across the globe. Thousands of hats for babies and adults have been sent to Hillsboro's local and global missions partners to serve the communities in which they work. Additionally, the Needlework Outreach Ministry partners with the Tennessee Prison Outreach Ministry to teach knitting and crocheting to incarcerated women. Knitters and crocheters of all abilities are welcome, as are those interested in learning needlework.