MORNING WORSHIP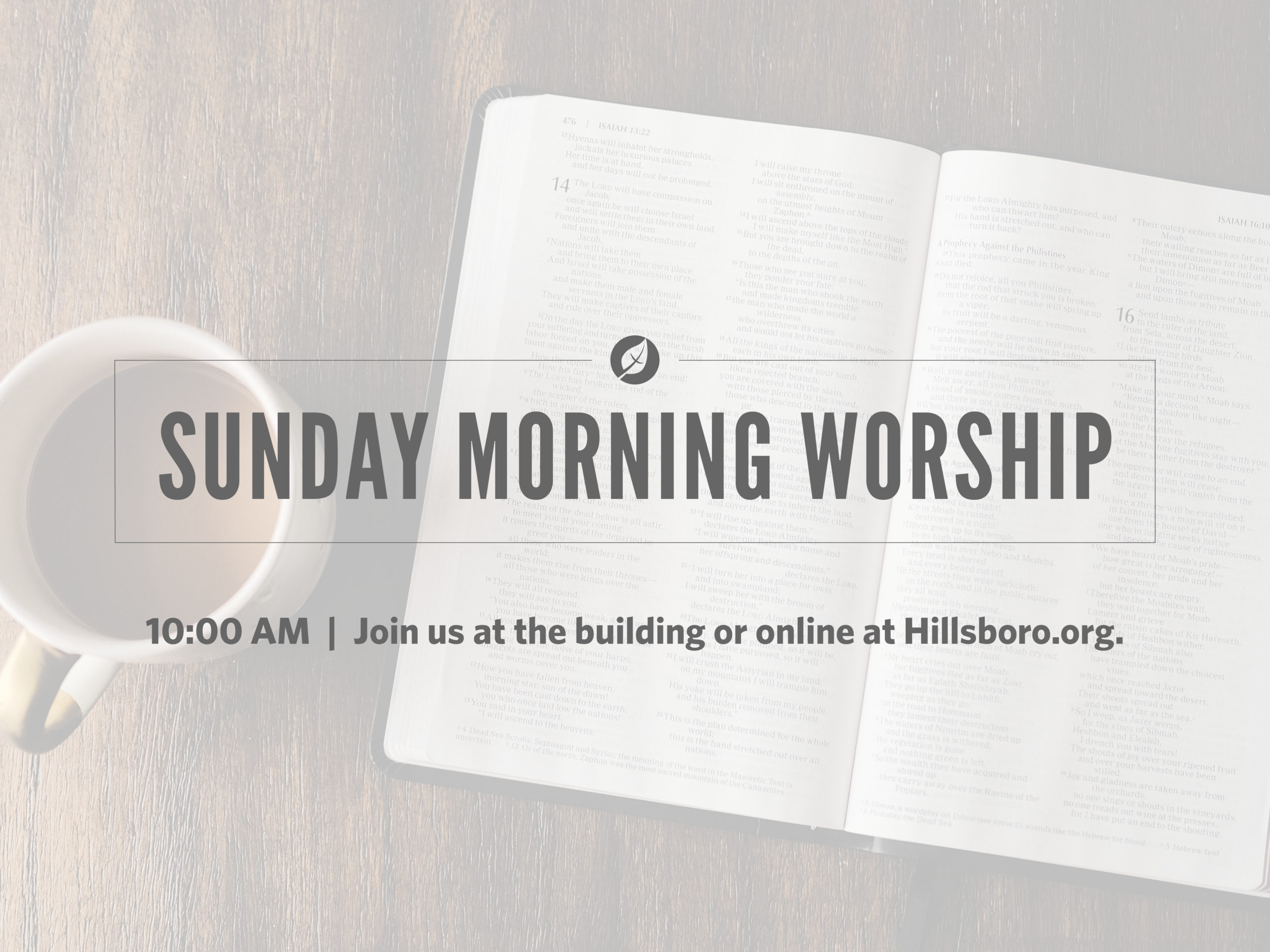 IMPORANT WEATHER UPDATE: We will conduct worship services in the morning at 10:00 a.m., but please use your best judgment in driving to Hillsboro. We have found all main roads to be clear and dry, and we have worked diligently to prepare our entrances and parking lot. Still, please use extreme caution. All doors into the building will be unlocked in the morning EXCEPT the front doors and the Chapel entrance. If you prefer to stay home, feel free to join our live stream worship service at 10:00. Please check your inbox for more information.
Join us at 10:00 AM as we gather at the church building for morning worship and as we continue to worship online via live stream. Please read the current update from the Hillsboro Elders HERE.
There will be no other regularly scheduled in-person worship or activities at the building at this time.
Please be sure to check your inbox regularly for more updated information.